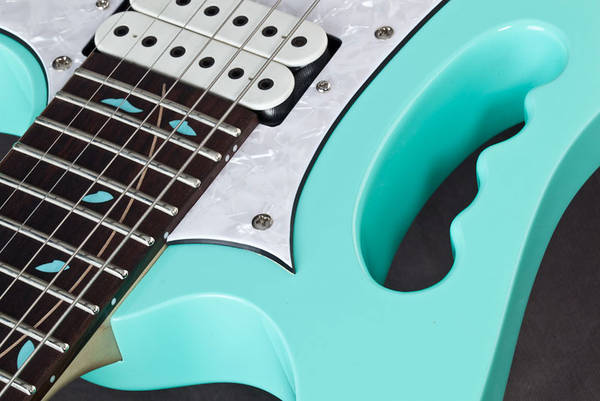 Some guitars are made for playing on the porch of a run-down shack in Alabama; some are made for attacking with brutal barre chords on a stage the size of a toilet seat; and some demand to be manipulated with the flair and precision of a sonic craftsman. We like all three kinds, but Guitar Planet's favourite axe of 2012 was very clearly in the third category: the slick, well-appointed and unashamedly flashy Ibanez Jem 70V Premium.
While the ageless Steve Vai celebrates his 'best guitarist' title, first place for this signature instrument makes it a distinguished double for the fleet-fingered veteran. And the popularity of the mid-priced 70V suggests there's no shortage of contenders out there to be the Vai of the next generation.
"We did this guitar to create a more affordable Jem, keeping the integrity and the excellence," says Vai himself. "It still retains virtually all the characteristics of the Jem." At about half the price of a Jem 7V, you can see why this Indonesian version is a tempting package.
Spec-wise, there's nothing radical going on here. The body is basswood and, aside from the distinctive monkey-grip, it's a fairly standard HSH-configured superstrat – with a divebomb-friendly bridge, a slick five-piece neck and a trio of hot DiMarzio Evolution pickups. The 'tree of life' fretboard design ups the bling factor, while the seafoam green finish – echoed on the headstock – could be seen as a playful nod to the guitar's Fender heritage. It's retro yet modern, and we love it.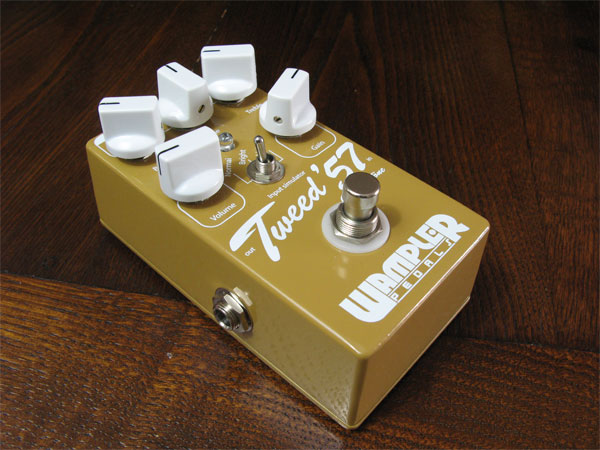 In the world of electric guitars, the word 'tweed' refers to a sound that's almost as old as rock music itself. And yet 21st-century players are as hungry for the warm and crunchy tones of Fender's yellow-clothed amps of the 1950s as they ever were – and if you don't fancy shelling out for a genuine vintage combo, then this pedal might be as close as you're ever going to get.
Luckily, for many guitarists, it'll be close enough. Designed and hand-made in the USA, the Tweed '57 is an extremely classy (and fairly expensive) overdrive that promises a rare combination of ancient tone and modern versatility. Watch Guitar Planet's own video review if you want to know just how well it delivers on that promise.
Exactly how it sounds will of course depend on what you plug it into, but if your amp can do decent clean tones then this thing will mess them up a treat. The top of the pedal is actually laid out a little like an amp's control panel, with input gain at one end then a three-band EQ section and, finally, a volume knob by the output jack. And don't forget the little three-way toggle switch in the middle, offering a simulation of normal and bright channels plus the ability to replicate the effect of running one into the other.
At low gain levels, it sounds great. At high gain levels, it also sounds great. In summary, it sounds great. The Wampler is certainly not the only tweed-type overdrive on the market but it just might be the best.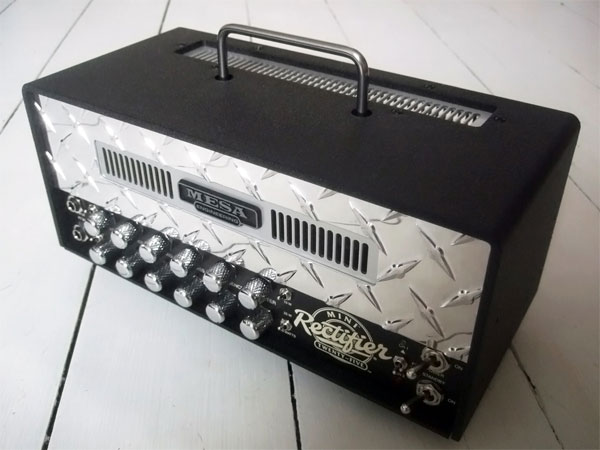 A big round of applause, if you please, for Mesa Boogie – managing to cram so much of their famous rock tone and channel-switching versatility into such a small and lightweight box as this was some feat. It's not cheap by 'lunchbox' standards, but the Mini Rectifier Twenty-Five does not sound like any kind of compromise.
This portable 25-watt head is powered, like a lot of the other Tiny Terror-inspired amps now competing for your cash, by a pair of EL84 output valves. But unlike most, it's made in the USA and has enough knobs on the front panel to worry an airline pilot.
This is a genuine two-channel amplifier, with a footswitch included, and in true Boogie style you also get toggle switches for cutting the output to 10 watts and changing the gain structure on each channel. Between that, the valve-driven FX loop and the three-band EQ sections for each channel, the Mini Rectifier can cover a phenomenal amount of ground.
Which just leaves the question of whether it sounds decent – and the answer, predictably, is that it's better than decent. The clean tones are full and sparkly, the mid-level crunch tones are sweet and hairy, and the high-gain tones are… well, it's a Mesa Boogie, isn't it?
Take it to gigs with a monster 4x12, or pop it on a 1x12 in the corner of the studio – this is a compact rock machine for all seasons, and it might make you wonder why you ever bothered with that massive 100-watter that you never turned up past 2.