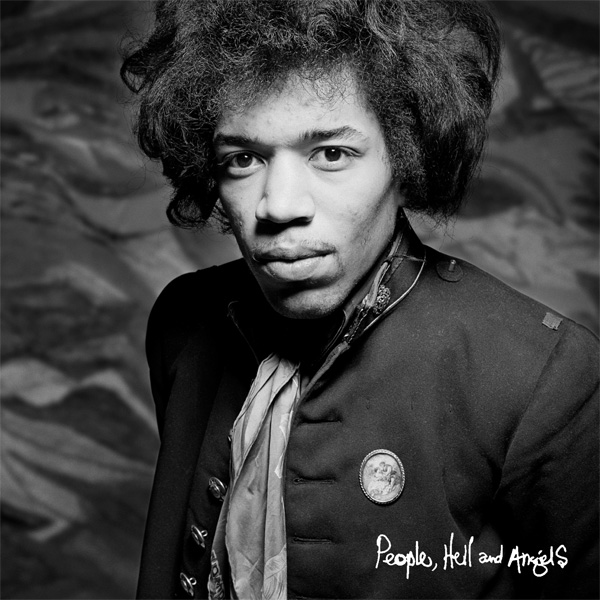 Before Amy Winehouse, before Tupac, before Kurt Cobain, before even Jim Morrison, the exploitation of the live free and die young mythos found its perfect receptacle in the form of Jimi Hendrix. Cooler and more well rounded than Buddy Holly, Hendrix encapsulated the flower power ideals of wanton sexuality and personal liberty, but also its dark flipside: the venomous dangers of excess.
Pop music, like Greek mythology, thrives on archetypes, and no aesthetic is more appealing than the heroic death. To burn out rather than fade away, to die before you get old; the phrases alone have sold a million or more records, and when Jimi Hendrix asphyxiated on his own vomit his fitting (or pitiful) demise cemented his legacy.
Did Jimi's death inextricably alter the 60s' social revolution? Did his passing alongside the Manson murders trigger the dark side of the free love generation, encourage a moral backlash, and set the stage for 70s' paranoia? These are implausibly tricky questions for social historians and feature length documentaries. Mercifully, Guitar Planet is here to talk about Hendrix the guitarist because, despite his best efforts, he never truly burnt out.
The Hendrix myth proved too alluring and four generations of music fans have fuelled an insatiable desire for more. People, Hell & Angels is Jimi's 10th posthumous studio release and far from going out at the height of his powers as testament to eternal youth, record companies have sought to expose his every hidden secret. Hundreds of books, 28 best of collections, 20 live albums, 1 playable video game character and an innumerable number of TV spoofs – no stone was left unturned.
It's The Rolling Stones and David Bowie who stand defiantly in the spotlight in 2013, headlining festivals and releasing stunning LPs, while Jimi fades; releasing yet another collection with little or no fanfare. In death the public has been exposed to Hendrix's every flaw as rough demos and discarded cuts have been sold at premium rates and, quite understandably, a new fan trying to make head or tail of a badly ordered "best of " might wonder what all the fuss was about in the first place?
With that in mind, Guitar Planet has prepared a quick refresher on Jimi Hendrix: the immortal guitarist, before deciding if People, Hell and Angels is a worthy addition to the Hendrix oeuvre.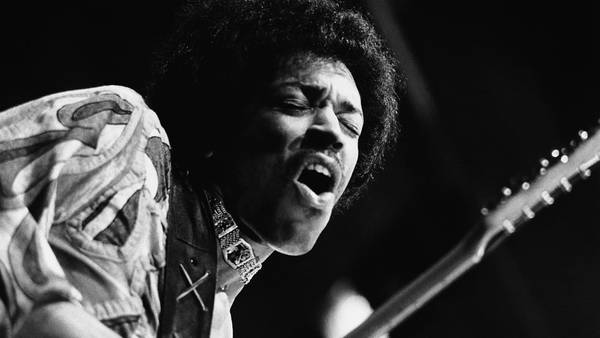 As a guitarist Hendrix represents a dichotomy of extremes. His playing could be terse and masculine one moment and fragile and tender the next. On "The Wind Cries Mary" his main riff takes its sweet time, sauntering with a strange mix of profundity and warm-hearted reflection. His delicate playing and willowy touch renders his songwriting almost irrelevant, his guitar conveys everything but his sweetheart's name.
At the same time Hendrix 's Stratocaster was ferociously sexual and charged with black magic mysticism. His fuzzed out playing could be lewd and vulgar: jutting out at obtuse and forceful angles as he swerved and darted around each track's core rhythm.
Being the definitive 60s' guitarist he helped set the template for modern psychedelic guitar work, turning an acid trip (good or bad) into a slick sonic formula. "Purple Haze", his most menacing and majestic creation, has a rich dripping quality, fantasy and reality become indistinguishable as Hendrix pants and cries. Different from The Beatles or Donovan, Hendrix's vision of LSD was darker and more intense relying on thundering, meaty riffs with surprisingly elusive frayed edges.
Despite cutting an undeniably cool and distinctively virile figure, Hendrix's guitar playing possessed a sense of androgyny. His riffs and licks could be feline or macho, providing a stark contrast to both 70s' glam and 80s' hair metal. He could be a traditional bluesmen and an arch modernist, warping time and space seemingly simultaneously. Pinning Hendrix down is impossible and unsurprisingly his music is best defined by its own sense of freedom, looseness and spontaneity.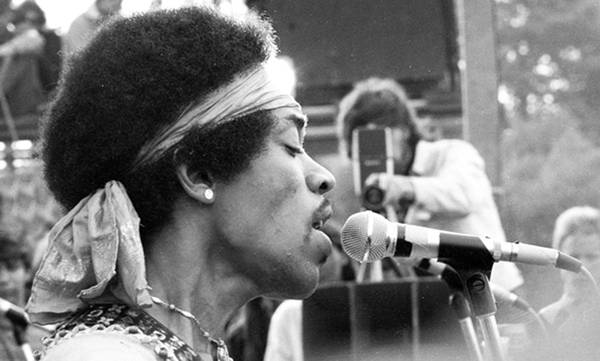 Like all posthumous Hendrix releases People, Hell & Angels will be expected to live up to an impossibly high standard. No matter how good the material, it will never feel truly new. Regardless, Legacy records have done their part to kick the hype into overdrive by promoting this unreleased, but not entirely unheard, collection of tracks as Hendrix's nominal fifth album: the follow up to Electric Ladyland.
It's worth saying at the outset that this isn't Hendrix's answer to Smile. This is clearly a rough around the edges and underdeveloped collections of songs that, in all likelihood, would have been rearranged and reconfigured multiple times before being released to the public. Oddly, People, Hell & Angels draws strength from its unfinished nature. Free from overdubs and studio wizardry the collection, as it stands in 2013, is incredibly raw and remarkably human.
Opening duo "Earth Blues" and "Somewhere" are simply astounding. The former is a jittery blast of ferociously intuitive rhythm work while the latter is packed full of slight and sensual soloing - providing a perfect counterpoint to Hendrix's extremely lucid but seemingly tossed off imagery ("back at the saloon, my tears mix in mildew with my dream"). Not every cut is as sublime. "Crash Landing" feels like filler and "Bleeding Heart" is a rusty blues exercise, more like a jam than a stand-alone track. Still, these untreated cuts cast Hendrix in a remarkably naturalistic and endearing light.
People, Hell & Angels might be too scratchy and unsatisfying for some, but if the idea of hearing Hendrix at his most unpolished extreme appeals, then this is the record for you. Hendrix obsessives are unlikely to be surprised by what they find, but there is an undoubted thrill in hearing Jimi push out in a new direction as "Izabella", "Mojo Man" and "Let Me Move On You" suggest he was experimenting with electro-soul. It could have been a thrilling Pandora's box moment. Imagine Hendrix's flair for virtuoso tangents ripping apart the repetitious strictures of soul and funk rhythms – the possibilities are endless.