Nirvana breezed in at the first time of asking and, after being rejected in 2010, KISS finally earned their place in the Rock and Roll Hall of Fame this month.
It's hard to avoid sympathizing with the Cleveland museum. Founded as a monument to the dizzyingly, dynamic and unabashedly transient new music of the 21st century, the institution is routinely bashed for who it snubs and the hands it chooses to grease, rather than praised for the brilliant musicians it enshrines.
"Being snubbed" is a silly concept. Only eight legends can enter each year and, in all likelihood, each and every overlooked artist will eventually make it into the hallowed halls; it is, after all, simply a matter of time. The omission of Rush and Kiss used to make music fans foam at the mouth, but now they are safely nestled alongside The Beatles and The Stones.
Now putting vitriol to one side; who should be taking the trip to Cleveland in the coming years for their summary immortalization?
Here are Guitar Planet's (admittedly six string centric) selections for the Rock and Roll Hall of Fame (note: entrants can only enter 25 years after releasing their first record).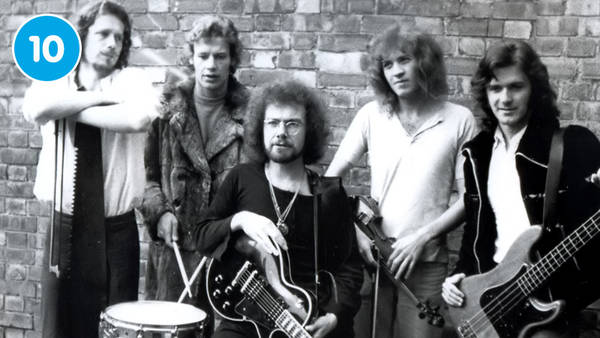 There's a strong case to be made for King Crimson in isolation, as one of the great and sneakily influential prog bands (you don't hear Kanye West sampling Procol Harum), but they'd be a fringe contender. Beyond the brilliance of In The Court Of The Crimson King, Robert Fripp established himself as one of the great guitarists for hire. He sprinkled his distorted off kilter magic on everything from David Bowie's "Heroes" and Scary Monsters to Blondie's Parallel Lines and Peter Gabriel's stand out self-titled effort.
Robert Fripp isn't a household name, but in the music industry he's a byword for the avante garde. When the trendsetters of this world need a cranium collapsing lead guitar, there's only one name on their lips.
Photo credit NRK P3
The Stone Roses will struggle to enter the Hall of Fame. Geography is their primary failing. They were a bright burning phenomenon that consumed the United Kingdom and conquered Europe, but who left the United States relatively untouched.
The ecstasy-fuelled revolution might have been spearheaded by the Happy Mondays and the rise of Acid House, but The Stone Roses were the brilliant, optimistic and utterly joyous forerunner. The band's self-titled 1989 debut is a hallowed artefact in the UK, a record that shaped an entire generation and represented a pop phenomenon to rival both The Beatles and Brit Pop.
Any suggestion that the Roses' allure had faded with time was quashed when 225,000 tickets were snapped up for their Heaton Park reunion shows in 68 minutes. No passing fad, The Stone Roses legacy is made of stone.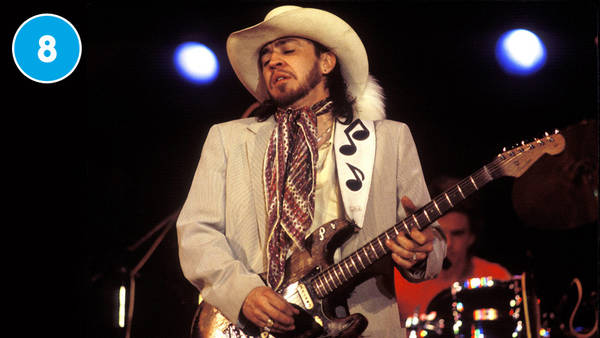 Raised in Texas, schooled by Lonnie Mack, inspired by Albert King and obsessed with Hendrix; Stevie Ray Vaughan is an enigma. He might be famed for his tremolo picking and vibrato, but what makes Vaughan one of the great guitarists and a potential Hall of Famer is the way he straddles the extremes.
He's more raw than his carefully controlled peers. His scratchy asides and deep blues riffs never feel like illusions designed to inject faux rock and roll energy into an overly rehearsed piece – his intensity feels real. Equally, for all his fleet fingered insanity, he's always understood the difference between good pop music and self-indulgent twaddle.
Stevie Ray knows that fans want to rock out, savour delicious riffs and hear killer tracks: sending jaws crashing to the floor with a million mile an hour solo is an essential part of his repertoire, but he has always understood the danger of delivering too much of good thing.
Photo credit Bradley's Almanac Boston
Kurt Cobain would no doubt be gob smacked, or at least a little sullen, to discover that Nirvana entered the Hall of Fame before one his great inspirations: the college rock pioneers The Pixies. It's reductionist in the extreme to narrow the work of Kim Deal, Black Francis and Joey Santiago down to simply the quiet and loud dynamic, but it was that contrast between the slight and brutish, the coy and craven, that would inspire a generation of imitators.
What truly marks The Pixies out for the Hall of Fame is the sheer variety of their output. Across a near faultless five-album run, The Pixies would bend a seemingly endless array of stylistic detours into their slanted, ironically demented, but alluringly straightforward sound. They had the wildest screams, the sexiest baselines and the most grudgingly addictive guitarwork; The Pixies were full of surprises and, for the best part of a decade, they couldn't put a foot wrong.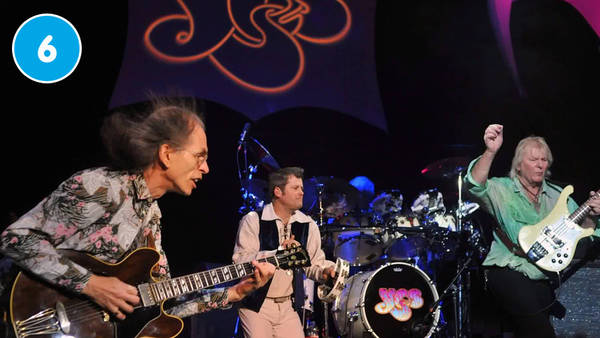 NO! I'm sure that's what some of our readers just screamed at the mere mention of progressive superstars Yes. For many they are the living impediment of over intellectualized, tuneless, time wasting – and that's exactly why Yes are a lock for the Hall of Fame.
In our never ending quest to codify rock history, the Rolling Stone magazines of this world have ironed out all the eccentricity from music's past. Music isn't always supposed to unify, it's supposed to invoke great passions. The idea that a band could go platinum with an album comprised of three tracks, each well in excess of seven minutes in length, should be celebrated and ridiculed, but never ignored.
Steve Howe rarely sits alongside Jimi Hendrix on the list of great guitarists, but listening to deliciously nonsensical shifts of "Close To The Edge" and it's impossible to deny his prowess and virtuosity. Inducting Yes into the Hall of Fame would be a welcome reminder that music doesn't have to be cool, conventional or adhere to historical narrative (Punk saved us from Prog) to thrive. So let's raise a glass to the inexplicable brilliance of Yes.
Photo credit: Gregory Nolan
The alternative music of the 80s and 90s, which is starting to become eligible for the Hall of Fame, threw up a raft of potential entrants, but who should go in first? Should the longevity of The Replacements and The Cure be rewarded, or should the first entrant be a band who deformed the guitar rock landscape, changing the music world beyond recognition?
Effects pedals and earplugs at the ready, because Guitar Planet are nominating the deafening, but ear drum gnawingly beautiful, music of My Bloody Valentine. The imitators might be cringe worthy, but few modern bands can claim as long or as broad ranging an impact as My Blood Valentine.
The contrast between their delicate, ethereal, melodies and the grand churning smears of Kevin Shields guitar continue to shape the modern musical dialogue. Cloud rappers and bedroom producers who would never dream of picking up a six string are nonetheless inspired by the mysterious murk that MBV forged in the late 80s and early 90s.
The Hall of Fame has come around to the idea of embracing metal and few movements were more important to the genre than The New Wave Of British Heavy Metal (or NWOBHM). Sure the acronym is ridiculous and narrative is overstated in music history, but there's no denying the impact or brilliance of Iron Maiden.
Standing out above even Motörhead and Judas Priest, Maiden's ability to combine the street level intensity of punk with a flair for the dramatic and the sweeping grandeur of prog, set the British band apart from their leather clad peers. The idea of taking mythological tales, literary works, bloody battles and turning them into seven minute metal masterpieces might sound pompous in the extreme, but Maiden's earthy charm made it all seem like good fun.
Pioneering the operatic metal that now dominates much of Europe, Maiden are not only technically gifted stadium superstars, but genuine innovators who changed the face of modern metal and the listening habits of half the globe.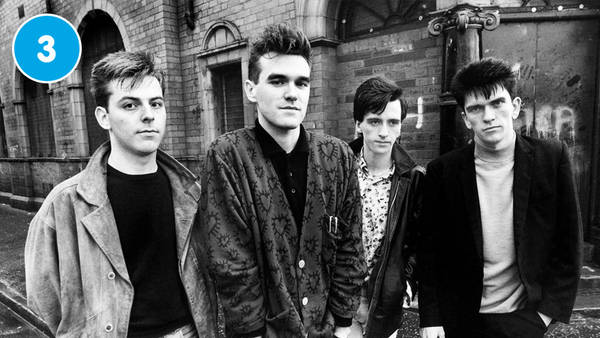 Could there be a better representative of the indie ethos than The Smiths? Mixing grand intellectual imagery with sardonic quips and wilfully morose laments, The Smiths stormed into the charts - standing apart from their more bombastic peers.
Johnny Marr's guitar was buoyant, jangling delicious one moment before bellowing like a jet engine the next. The Smiths preferred to juxtapose the slight beauty of their music with the heart-breaking insights and scathing put downs that fell from Morrissey's tongue, but when a beefy riff was required, Marr delivered.
Musically tight and overflowing with original ideas, The Smiths were, first and foremost, proper popstars - musicians who made generation defining hits without sacrificing their intellect. or their barbed tongues.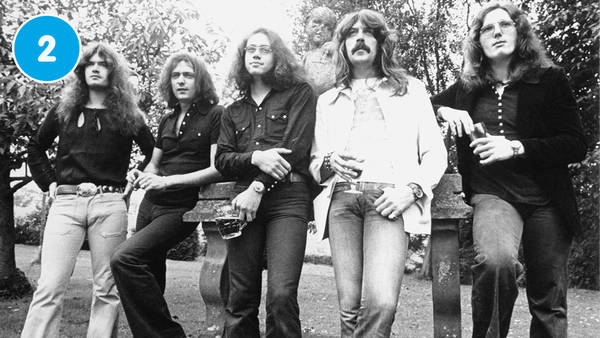 No that's not a typo: Deep Purple are not in the Rock and Roll Hall of Fame. Hard rock icons and one of the founding fathers of the heavy metal movement, Deep Purple can not only claim to have spawned an entire genre's worth of imitators, but delivered stellar albums in their own right.
"Hush", "Woman From Tokyo", "Highway Star", "Burn" and, of course, "Smoke On The Water" – Deep Purple ooze that classic rock ethos. Listening back to In Rock or Machine Head in 2014 is remarkable, not only are you treated to the energy and excitement of an era when the heavier blues riffs where just beginning to be fused with up tempo, technically demanding, rock 'n' roll; but you can practically hear the exact chords that would encourage the Angus Youngs of this world to pick up a guitar and start a rock band.
Deep Purple pass every test. Their music is imbedded in the base fibre of rock 'n' roll, they are technically gifted in the extreme and, most importantly of all, they channelled that individual excellence into timeless hits and classic albums. Induct them, pronto!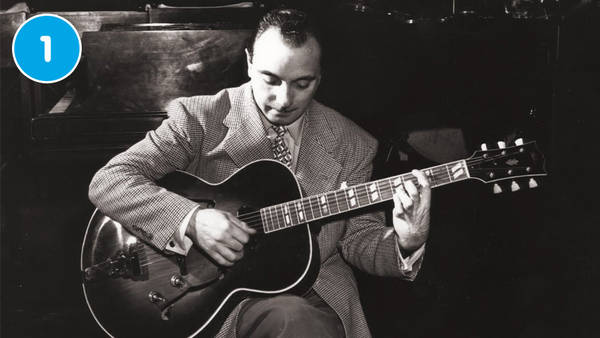 For the last four years Guitar Planet has been interviewing guitarists from across the genre spectrum. We've sat down with artists with careers as storied as Dave Stewart and Don Felder as well as younger stars earning accolades in the here and now. Across all these interviews there has been one unifying force, one name that comes up over and over and over again: Django Reinhardt.
He might be jazz musician, a classical player who predates the rock era, but according to the Hall of Fame's own criteria they consider "influence and significance of the artists' contributions to the development and perpetuation of rock and roll". Django may have died too soon to perpetuate rock and roll, but few could claim to have influenced rock guitarists more deeply.
Listen to him play, head to YouTube and find a good, long, recording and listen to his effortless control and the dynamism of his guitar work. It's impossible to avoid the echoes of Chuck Berry, the prog greats and, yes, even the intricacies and complexity of modern metal. Some guitarists are name checked because, quite frankly, it sounds cool, but when you see a guitarist's eyes light up at the prospect of discussing Django; you cannot help but understand his enduring relevance.
He might have missed out on the rock and roll era, but Django Reinhardt is the very embodiment of inspiration and influence.