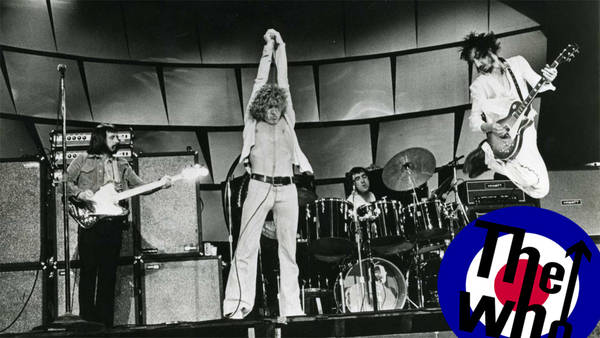 The Who have returned with their first new material in eight years, "Be Lucky". The track tips its cap to both AC/DC and Daft Punk while delivering a clear message: to rule the rock and roll roost you have to make your own luck by taking chances and seizing the moment, rather than resting on your laurels.
It's a surprisingly bold gesture by a band embarking on a 50th anniversary tour by releasing a greatest hits collection (hardly the most daring or groundbreaking move). But, if any band has earned the right to indulge in a little nostalgia, it's the rock-opera writing, chart topping, Live at Leeds pioneers, The Who.
So let's celebrate 50 astounding years at the forefront of innovation and insanity by counting down Guitar Planet's Top 5 Who tracks.
No surprises here. "Baba O'Riley" is quite simply one of the greatest live experiences imaginable, and The Who know it. The crushing chords have been pounding audiences into submission and raising the hairs on the back of necks for decades. Whether the song was originally penned for an Opera about farmers' sons or to be a damning indictment of a wasted generation at Woodstock hardly matters; "Baba O'Riley" is a pure fist pumping experience that lives and breathes in the moment - a track that was made to be played, felt and not heard.
It has become fashionable to downplay The Who's 60s output. Historians and documentary makers tend to focus on the 70s and the arrival of rock as a separate entity from both pop and "roll" - leaving the mid 60s to The Beatles, The Stones and The Kinks. The power pop phase of The Who was incomplete, it never quite felt right, but it didn't stop them from producing a masterpiece like "Substitute". Lyrically it's both playful and razor sharp, mixing throwaway contrarianism ("I look all white, but my dad was black") with incisive statements of self ("I was born with a plastic spoon in my mouth").
Musically, the track showcases the burgeoning muscularity that would define The Who's second decade, hinting at Townshend and Entwhistle's as yet untapped virtuosity. To paraphrase "Substitute" itself, what sounded pretty simple, was really complicated.
Metal was yet to arrive, but the concept of heaviness and hard rock were beginning to dominate the landscape in 1967. Paul McCartney would be inspired to write "Helter Skelter", one of the great proto-metal tracks, in response to the mere reputation of "I Can See For Miles". He hadn't heard it yet, but he knew he had to react. Strangely then, while it forecasts the impending weight of future guitar music, "I Can See For Miles" is no knuckle dragging rocker. Instead, it's a trippy mind bender of a track that foreshadows the strange detours of bothTommy and Quadrophenia.
This was the moment when The Who expanded their horizons beyond any reasonable expectation by ploughing the fertile middle ground between menace and melody.
"My Generation" is almost "Baba O'Riley" in reverse. The Who created such a cacophonous racket in the studio, such a strong sense of off the cuff, unkempt, looseness and counter-cultural joie de vivre, that it has become almost impossible for the band to make the song feel quite wild enough live. "My Generation" deliciously subverts expectation by sputtering and clattering into action a beat too early and lingering on certain syllables for a slim second too long, creating a generation defining anthem which celebrates its own knowing wrongness.
The Who's grand political gambit remains a staggeringly insightful anthem that feels like the older, wiser, relation of The Rolling Stones' "Street Fighting Man". Jagger's track captured the heady thrill of the front lines: the anarchy, confusion and intoxication of violence in the streets. By contrast, Townshend and Daltrey have lived through the false promises and incendiary vitriol. They've seen the incandescent enthusiasm of the masses harnessed to achieve revolutionary ends, only for the status quo to re-emerge in a new guise, going back on every last promise and principle in the process.
For some, "Won't Get Fooled Again" is cynicism writ large, but that misses the point entirely. The Who don't cry never, but never again. This bulldozingly brazen anthem that rides high on pounding riffage and lung-busting vocals rejects apathy as stridently as it decries brainless belief. The Who achieved what many believed to be impossible: they wrote a political pop song that rejects easy answers and enticing rhetoric and yet manages to come in the form of a tub-thumping rallying cry that is more exhilarating than any one dimensional call to arms.